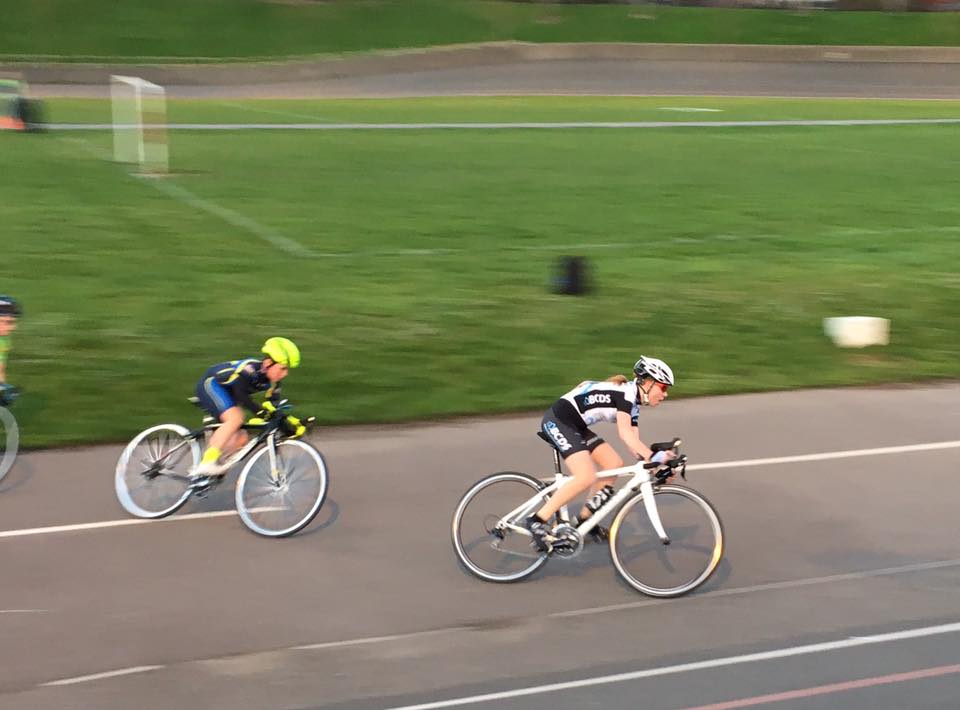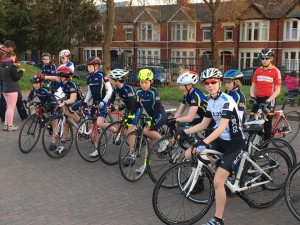 It was time for another race, this time in Cardiff. I was feeling quite confident and fresh ready for the race.
I did feel a bit nervous, which is expected, mainly because the course was made up from the velodrome outer and the infield space, using cones to signal where to go.
Thankfully we were given time to ride the course, so I made sure I got to learn each part in the time I had. It was an oval shape with a dent and quite a few sharp corners.
I made sure to do my normal warm up on the rollers, in fact they called us to the gate at just the right moment as I had just finished my warm up!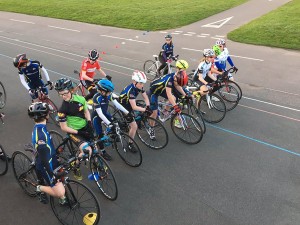 So this was it, I was on the start line ready to start and try and get away in the lead bunch.
I set off, (though for a large part of my sprint from the start line one of my feet wasn't cliped in! ), and got in to the front group with all the stronger boys. At first I kept yo-yoing off the back but eventually I got back into it fully and took my turn on the front.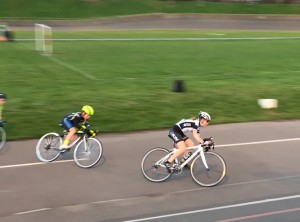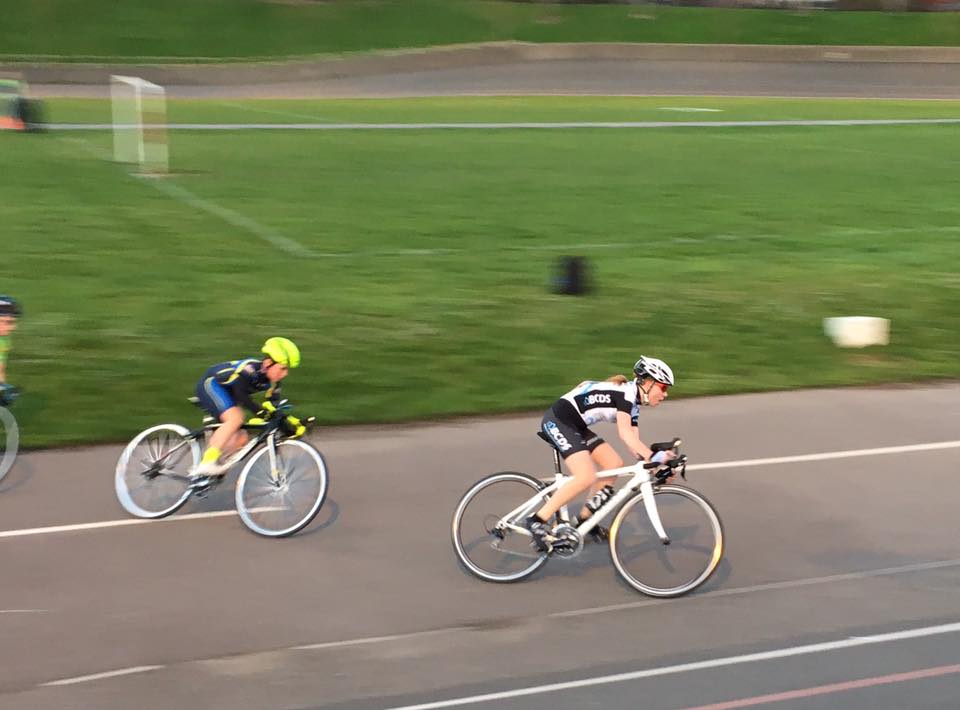 I made my own attack off the front; we were all at the top of the banking looking at each other wondering who would make a move so I decided to! It was a good attack, and the boys worked hard to react, I managed to string it out but I decide to only make it short as I didn't know how much time was left to race.
In the bell lap I sat in, and then had a little sprint for the line. I won the u14 girl category, and beat one of the boys from the break group in the sprint, which I'm very pleased with!
I'm looking forward to returning to the Maindy circuit at the weekend for the next round of the Regional Omnium series.
https://lauracurlecycling.co.uk/wp-content/uploads/2016/04/Laura-leading-the-field.jpg
710
960
Laura
https://lauracurlecycling.co.uk/wp-content/uploads/2016/01/laura-curle-300x57.png
Laura
2016-04-21 21:09:40
2016-05-17 11:34:33
Maindy Freewheel League Crit