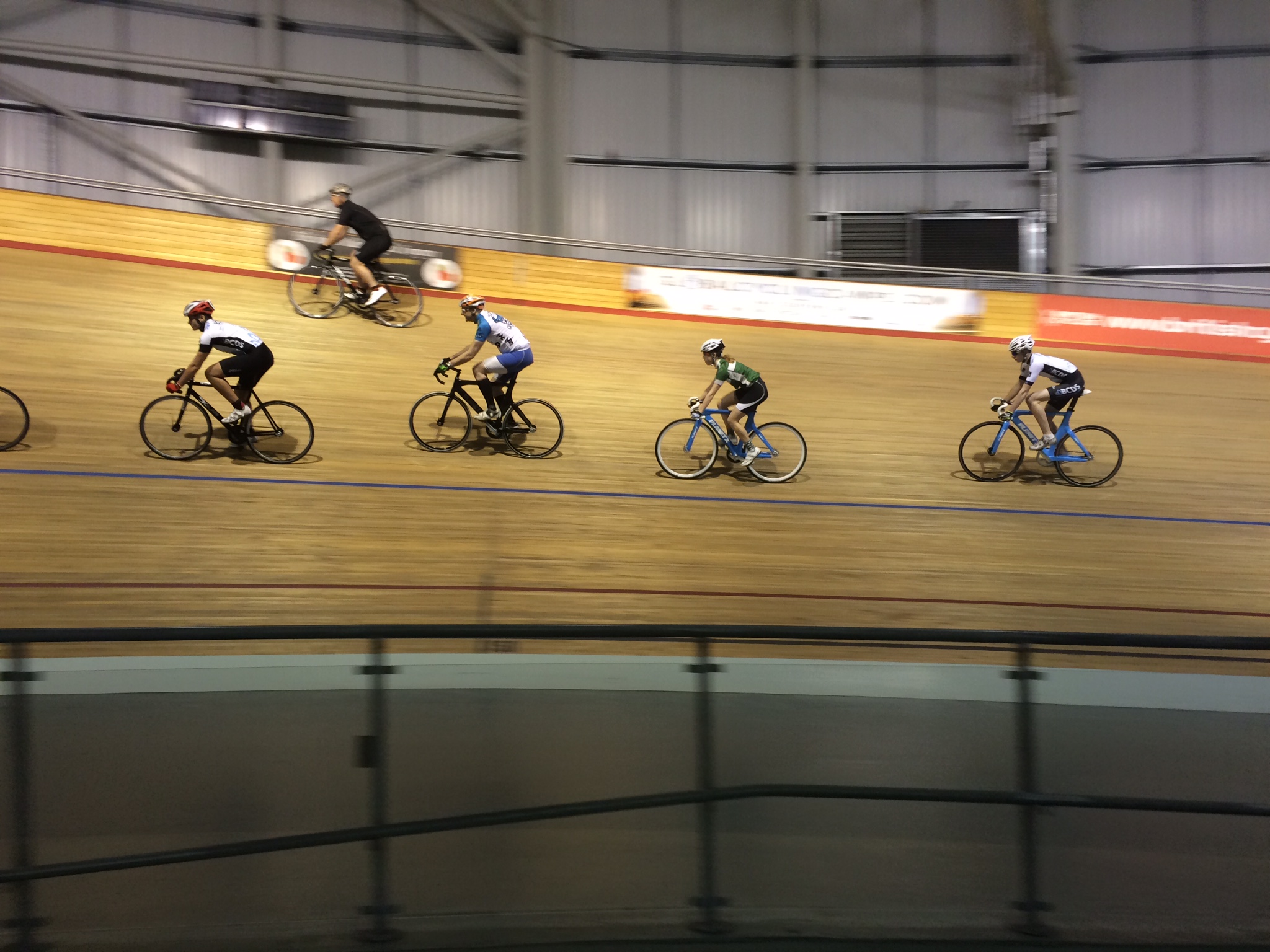 on 22nd December a had my first track league  crash.
It had been a really good evening for me, i was doing really well in terms of racing, and it was in the last race of the evening. We were a few laps in, there had been one slight attack that lead to nothing and someone else was just attacking so we were at about 30mph. Someone swung down in-front of a rider at the very front. the 3rd rider tried to avoid the crash but still got caught up with the crash. We were all in a long line so there was no escape we all went down like domino's.
Unfortunately I was the last rider so I fell on a mass of metal and people. According to one of my friends I face planted their chain ring hence the bruise and cut on my face (this later earned me a nick name scar face), I bruised my face badly, right next to my cheekbone as well so a luck escape from A&E, and I had a burn on my elbow.
The Velodrome staff were quick and efficient, and really nice. Once I had got over the shock, stopped shaking and was feeling myself my coach told me to do a few laps just to reassure myself. I am now fully recovered and looking forward to going back to compete.
https://lauracurlecycling.co.uk/wp-content/uploads/2016/01/IMG_1866.jpg
1536
2048
Laura
https://lauracurlecycling.co.uk/wp-content/uploads/2016/01/laura-curle-300x57.png
Laura
2015-12-22 19:34:24
2016-01-16 20:11:16
Crash Bang Wallop!